New versions of the YarraServer and Yarra Client packages have been released.
Yarra Client 0.53 adds support for our YarraCloud service. Moreover, new software versions of the Siemens scanners are supported, including VB19B, VE11D, VE11E,VE12U, XA11A, and XA11B. To use the Yarra Client on scanners with the XA software line (MAGNETOM Vida and Sola), it is necessary to install software certificates. Please contact us to obtain these certificates.
YarraServer 0.97 has now been built using an Ubuntu 16.04 environment (thus, it will not run on 12.04 or 14.04). Systemd configuration files have been included for installation on newer Ubuntu versions. YarraServer now offers a "Resume" function that will suspend and retry tasks if either a post-processing or transfer step has failed. This avoids having to rerun the whole reconstruction if, e.g., the PACS system is temporarily unavailable. The Resume functionality is disabled by default and needs to be configured in the YarraServer.ini configuration file. Moreover, small changes have been implemented to the WebGUI to unify the terminology with YarraCloud.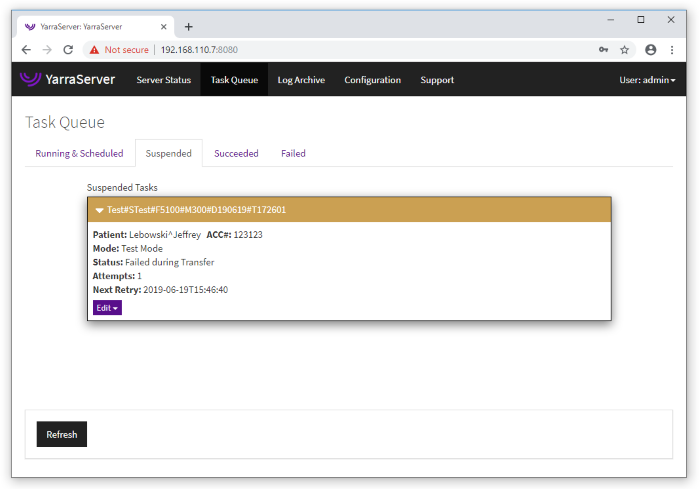 You can see the full change history and download previous versions in the Download Archive.